In His Image International (IHII) envisions the nations be transformed through family medicine education and healthcare.For over 30 years, In His Image physicians have used medicine to bring hope to those in desperate need. Since the establishment of the 501 (c) (3) organization, In His Image International, in 2005, over 85 overseas trips have been conducted involving family medicine education, medical clinics and disaster/crisis relief trips. More than 6,000 local nationals and medical professionals have been trained and educated by In His Image medical teams and well over 16,000 individuals have received life-changing medical care. IHII outreaches include:
free clinics
disaster and crisis response
orphanage outreach
medical education conferences
establishing family medicine residency training programs
---

The purposes of In His Image International's Crisis Relief efforts are to both provide hope and to relieve pain and suffering of those in immediate need due to the destruction caused by natural disasters in third world countries.

Teams were sent to care for the sick, injured and needy in:
Indonesia after the deadly 2004 tsunami hit Southeast Asia
Pakistan and Indonesia after both countries were hit by earthquakes in 2005 and 2006
Myanmar after 2008's devastating cyclone
Indonesia following a destructive earthquake in 2009
Haiti after an earthquake that seemed to shake the entire country in 2011
Philippines in 2013, following the strongest typhoon ever to reach landfall
Nepal after 2015's massively powerful earthquake
Haiti following a hurricane raging across the southwest peninsula in 2016
---

IHII exists to train and mobilize healthcare professionals so that they are empowered to impact their nation and the world by improving health and meeting the needs of the underserved. The outreaches of In His Image International (IHII) are conducted in countries including Afghanistan, China, Egypt, Iraq, Kyrgyzstan, Kazakhstan, Mongolia, Tajikistan and Ukraine. IHII values medical education and is currently partnering with family medicine residency training programs in Afghanistan, China, Egypt and Kazakhstan.
---

You can help bring hope and life-changing compassionate healthcare to men, women and children in lesser developed countries by contributing to In His Image International.
Giving Options
In His Image International (IHII) is a public charity under section 501(c) (3) of the Internal Revenue Code. Contributions to IHII are tax deductible per the IRS letter of determination issued to the organization. This non-profit follows the Donor Bill of Rights created by the Association for Healthcare Philanthropy and others. IHII is also accredited by the Evangelical Council for Financial Accountability for complying with established standards of governance, financial management and stewardship.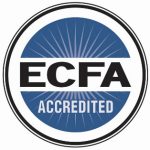 Contact
In His Image International
PO Box 1191
Tulsa, OK 74101
918.710.4236
Stewardship Department